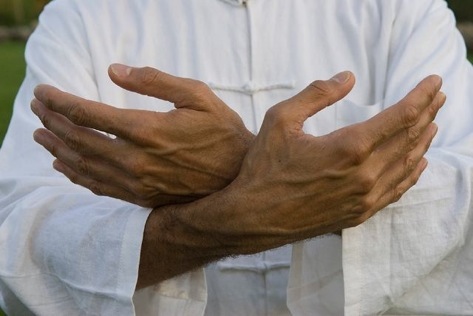 Human beings are highly sensitive receivers and transmitters of subtle energy. The movement principles of internal awareness developed with the study of Tai Chi can attune our consciousness to the energy within and around us.
Come share the adventure of this journey of discovery of Tai Chi awareness, the principles of Yin & Yang, and the vital energy of Qi.

©
2020
Blue Tiger Way.
Arica® is a registered trademark of Oscar Ichazo in the United States of America. Used with permission.
Photo by: Regina Montfort.